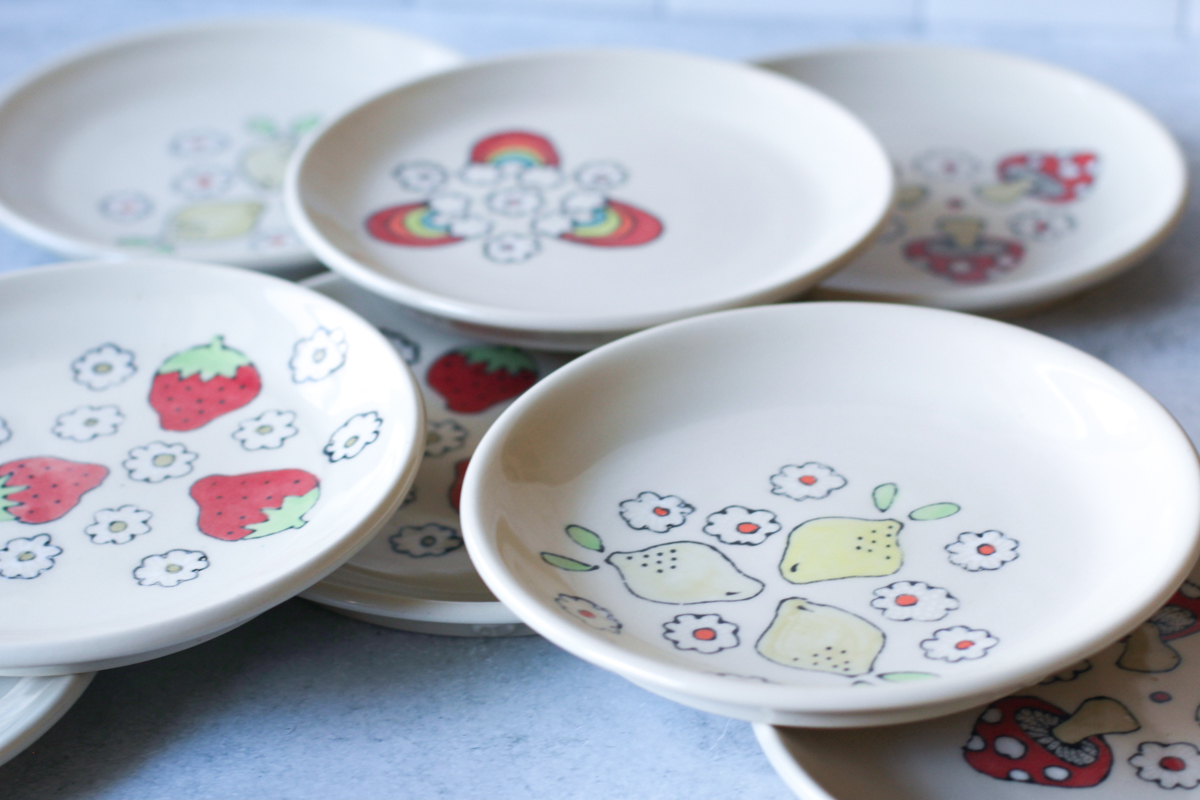 Next shop update Friday, November 26th at 8 pm ET
How it works
At 8 pm eastern time on Friday, November 26, the "Shop" section of my website will be updated with new listings available to purchase. I'll send an email reminder to my email list on the day of the sale letting you know when the update is live. If there is a piece you have your heart on, I recommend shopping right when the sale begins, as some pieces go fast and quantities are limited. What you see below is a preview of what will be available.  (There may be a few more pieces in the shop update than you see here.)
What's included in this shop update?
Here's what you can expect to find available to purchase when the update begins. Click any image for a larger view.
Big Holiday shop update
Ornaments, spoon rests, espresso cup sets,  bowls, mugs, planters, plates, and more!
Cozy Mugs – Inner Rainbow Collection
Wheelthrown, hand-decorated, with smooth, comfortable handles. Each holds approx 16 oz.
$45
Treasure Boxes / Sugar Jars
Small lidded jars for salt, sugar, candy, or for keeping your small treasures in.
$38
New! Ornaments
approx 3.5″ on longest side
$18 – $20
Espresso Cup Sets
Holds approx. 6 oz. each
$50 per pair
Snack/Dessert Plates
approx. 6″ diameter
$36
Lunch Plates
approx. 8″ diameter
$42
Small Succulent Planters with Drainage and Saucer
Planter measurements: approx 4″ wide and 3″ high.
$40
Medium Succulent Planters
Sized for mid-sized (3.5″-4″) potted plants — or a handy organizer for a home office.
$42
Small Succulent Planters
Perfect for a windowsill or desktop. Sized to easily fit a 2″ potted plant
$28
Spoon Rests
The perfect stovetop accessory. Approximately 5″ across.
$25
Cozy Bowls – Inner Rainbow Collection
Perfect for soup, cereal or ice cream!  Measures 3″ high and 5.25″wide.
$38
Thank you for your support!
Visit the "Shop" section of my website starting Friday, November 26 at 8 pm ET to purchase any of the items seen here.